The tenth edition of the Anoumabo Urban Music Festival (FEMUA) is organized around the theme "Africa facing the challenges of global warming".
Salif Traoré aka Asalfo, leader of the group and general commissioner of FEMUA explained at the launch of the event at UNESCO headquarters in Paris that FEMUA is a great forum for raising awareness among the population, especially young people, on the importance of not not destroy not destroy the environment.
FEMUA 2017 Line Up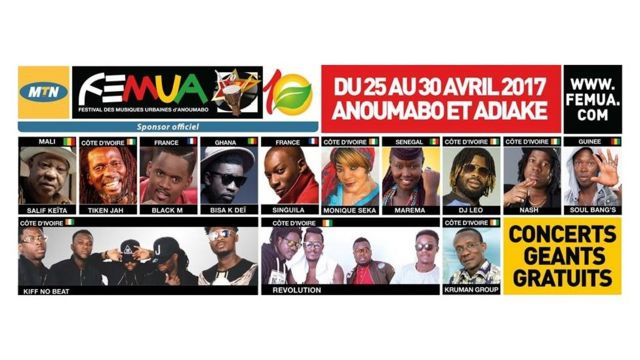 Among the artists invited this year are Salif Keita, Tiken Jah Fakoly, Black M, Singuila, Soul Bang's, Kiff No Beat, Marema, Monique Séka, Nash, DJ Léo, the Revolution group, the Kruman Group Orchestra Formation.
Two initiatives that were hugely successful last year have been renewed for the 2017 edition.
These are the "Carrefour Jeunesse" and the "Femua Kids".
Music but also the social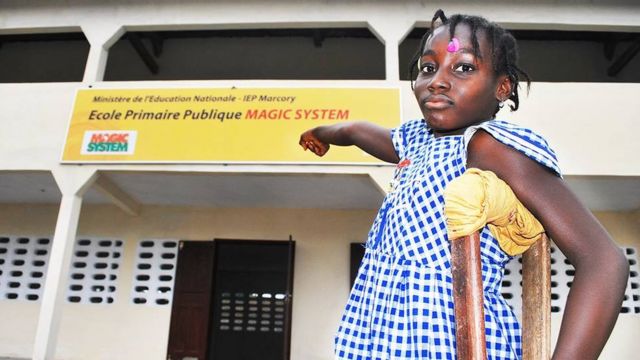 Even if the FEMUA is a music festival, the promoters have grafted to it for a few years the realization of social works, in particular the construction of primary and nursery schools as well as the rehabilitation and the equipment of hospitals, orphanages, of nurseries.
Tribute to Papa Wemba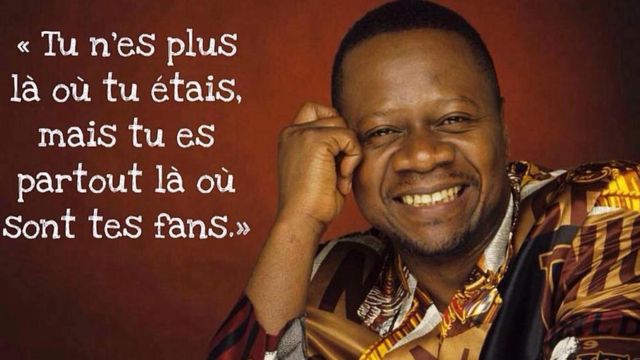 The organizers of FEMUA have also decided to pay tribute to the king of Congolese Rumba who died last year on stage in Abidjan following an illness.
A place in the village which saw the birth of FEMUA will be renamed Place Papa Wemba.
A decision that will be taken in agreement with the Ivorian authorities explained Asalfo.
A concert will also be hosted on April 24 by the group Viva la Musica, a group created by the icon of African music.
" Ya Foye "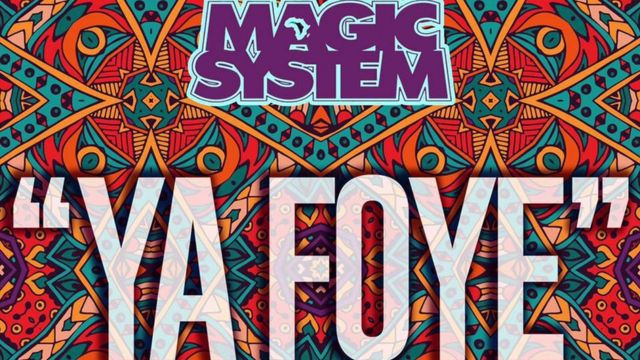 Let's add that the day after the launch of FEMUA, the group Magic System launched a new single entitled Ya Foye, the clip of which was shot in Colombia.
Source: BBC AFRICA
(Visited 1 times, 1 visits today)